The days of
traditionalconventional
telephony are officially over
In today's world the internet is fast and stable enough to be able to make high-quality calls.
The internet is everywhere: at the office, at home, at a restaurant or a bar or even on the street.
VOIP
TIGER

is the industry-leading provider for your VOIP needs
Phone numbers in 50+ countries
Order a new phone number or let us port you existing number.  50+ countries available.
---
Network
We offer PREMIUM voice termination and cooperate with 4 of the world's leading carriers. Our network infrastructure is fully redundant and is located in 2 datacenters.  Uptime is at least 99,7% of the time guaranteed. Our platform has been developed in-house and is built around core carrier grade switching technology offering you the best VoIP quality available on the market.
No additional monthly fees nor costs. You only pay for outbound calls and inbound phone numbers.
All our PBX features are FREE
Auto Attendants allow you to set up a touchtone menu for your callers. For example, press 1 for the Sales, 2 for Support, etc.
Automatically distribute calls to your sales or support representatives and provide a waiting room for overflow callers.
Send Calls to Different Destinations Based on Your Open/Closed Hours.
Setup a mailbox to manage voice messages and custom greetings.
Allow callers to record messages when you're away and have those messages sent to your email as an audio file.
Play a recorded message to your callers when they reach a menu or enter into a queue.
Music on hold settings allow you to control the music your callers hear when they are placed on hold.
Handle all calls with ease: Place them on hold, mute them, and transfer them to colleagues.
We provide SIP trunks for business connectivity.
Receive incoming calls on all of your VoipTiger-registered devices, such as desk phones, desktop apps or mobile VOIP apps.
A user can set how long his/her ring time is and where to send a call if it's not answered (to a voicemail box, an external phone number, or any other destination in the VoipTiger PBX).
Dial international phone numbers from your VoipTiger account.
Record both inbound and outgoing calls.  Download recordings from MyVoipTiger.
Set up your phone system in 3
easyquick
steps
Buy Virtual Phone Numbers of 50+ Countries. Start Making and Receiving Calls across the globe.
First Step
Register and create a free account
Second Step
Choose and configure your device.  You can use any (Free) SIP client on routers, desktop, smartphone or fixed/wireless IP phones.
Third Step
Start calling and receiving calls around the world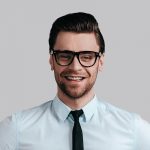 "We zijn onder de indruk van de internationale flexibiliteit van VoipTiger, de eenvoudige interface, de klantenservice en natuurlijk de zeer goedkope tarieven. Aan te raden!"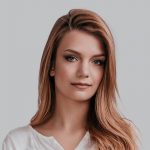 "Sinds lange tijd ben ik een tevreden gebruiker van de VoipTiger services, dit zowel voor mijn vaste lijn als gsm. Naast de kostenbesparingen stond ik vooral versteld van de gebruiksvriendelijke en overzichtelijke website, maar ook de vlotheid waarmee ik VoipTiger kon gebruiken vond ik geweldig: in enkele minuten had ik een account, krediet én kon ik bellen!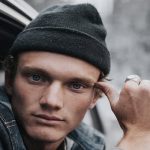 "So far, customer service works with the speed of light, even though I'd prefer to contact by phone, VoipTiger does the same by email. The company is very prompt in responding to requests, while at attractive prices. 100% Recommended so far!