You can add numbers that you own as outbound numbers for free without actually porting them to us.
Note that you can only use them to display your number when making calls (CLIP).
Go to PHONE NUMBER(S) :


Click on ADD EXTERNAL OUTBOUND NUMBER: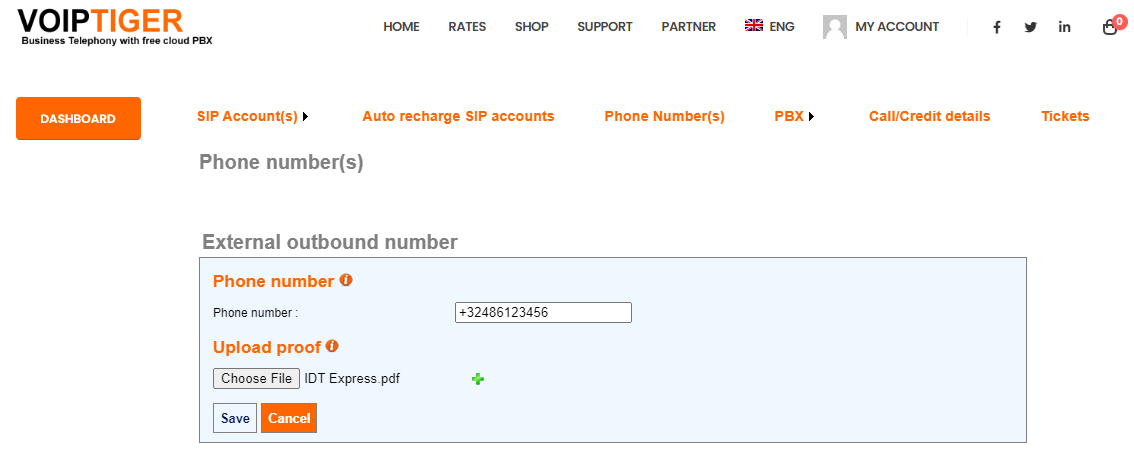 Enter your phone number in international format.  Example: +32486456789
Add a document from your current provider that proves the number belongs to you:
– click CHOOSE FILE to select a document
– click the + sign to upload the chosen document
– click SAVE

We will validate the number and document within 24 hours.
Once the number is validated you can assign your external number to your sip account(s).